Our Mission
The mission of The Steve and Marjorie Harvey Foundation is to ensure that the needs of the whole child are met through the development of programs and support of community-based organizations that foster excellence in the areas of health, education and social well-being within urban and ethnically diverse communities.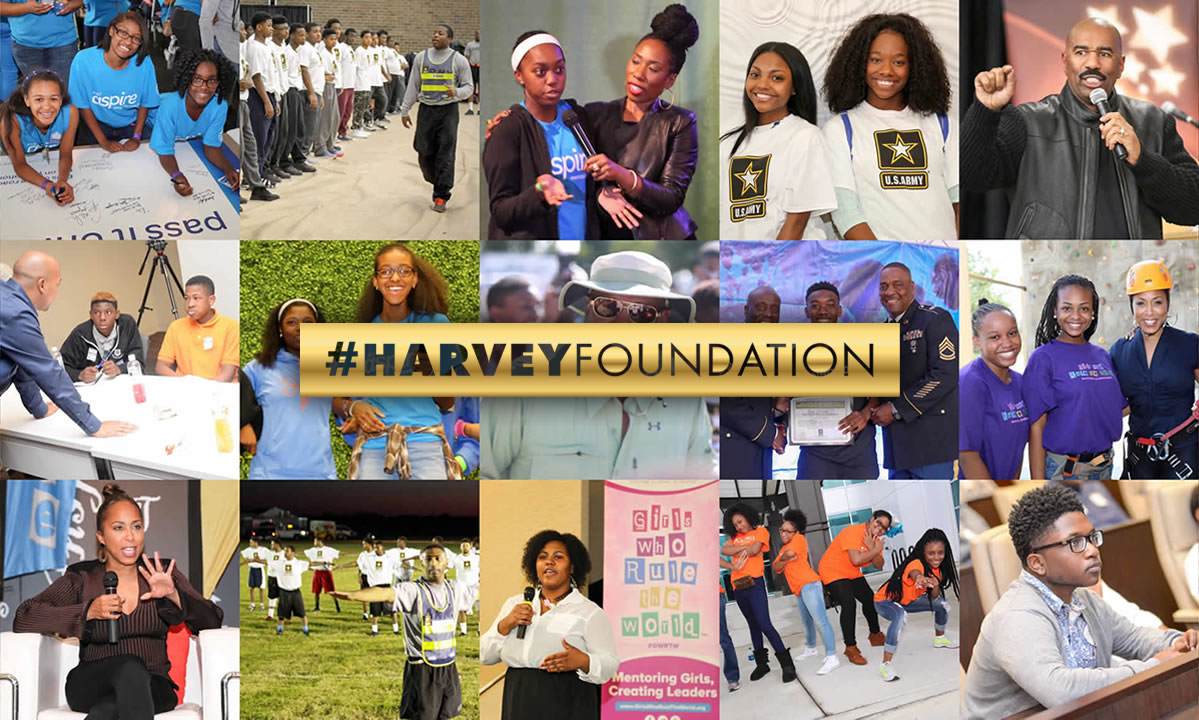 Steve Harvey Mentoring Program National Camp
Mentorship. Brotherhood. Empowerment. Discipline. Education. Leadership. Forgiveness. Healing … just a few words that describe the experience at the Steve Harvey Mentoring Program for Young Men where we are creating leaders and teaching the principles of manhood.
Girls Who Rule The World Mentoring Camp
At the Girls Who Rule The World Mentoring Camp, the young women are exposed to the benefits and the importance of positive self image, responsible personal conduct, respect for self and others, educational achievement, cultural enrichment, mentoring and so much more. Check out some of the highlights! 
Make A Donation
Your gift helps The Steve & Marjorie Harvey Foundation provide youth with nationwide programming & mentoring camps, global service experiences, and scholarships to help youth pursue higher education.