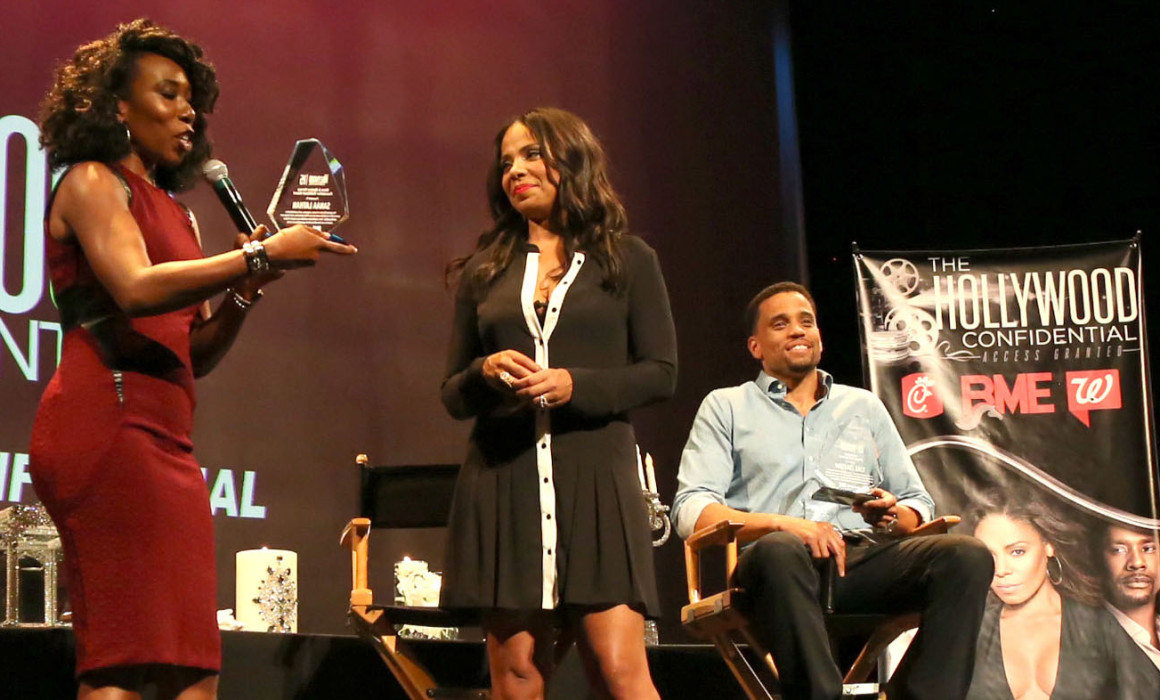 The Steve & Marjorie Harvey Foundation served as a sponsor at "The Hollywood Confidential" event, where Brandi Harvey of SMHF presented an award to Sanaa Lathan.
About Hollywood Confidential
Learning to navigate through the entertainment industry is a difficult feat for most. Often times obtaining the proper information to advance your career can be difficult without the proper resources and relationships. In seeking to provide a solution, Entertainment executive Steve Jones and his company, Brand Maverick Entertainment launched a free panel series entitled "The Hollywood Confidential," an event deigned to educate aspiring actors, producers, writers and directors on the inner workings of the industry from a panel of veterans.
Reaching thousands of aspiring entertainers and over 20 million digital impressions, the most recent installment garnered participation from Golden Globe® Nominee Michael Ealy, and NAACP Award winning actress Sanaa Lathan, both of the Screen Gems thriller, The Perfect Man.